Wow! 2 years ago today we received the call that we had been waiting for. The call that we knew we needed to receive for our child to have a chance. A chance to grow, learn, and love. She has done those things and so much more! She truly is an amazing gift from God, and I thank him each and every day for giving her one more day to be here with us...to teach us. Today, we are cherishing the time that we get to spend with our angel here on Earth.
The memories are flooding my mind . I thought I would post a photo recap of the last 2 years. You've come a long long way baby girl!
This picture was taken the day before Emma's transplant! Look at those eyes (but she is still smiling)
Here she is a few days after transplant. Her tummy is a little swollen, but look at that look of mischief!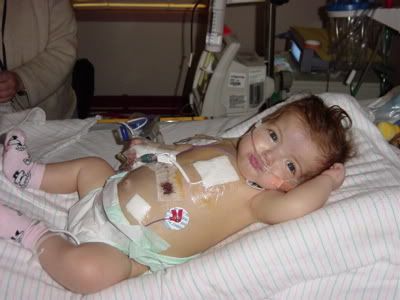 Miss Emma celebrating her 1st year transplant birthday
We had a transplant celebration for Emma on St. Patrick's Day. Here is our little Irish Lass...enjoying the day!