Happy Halloween from Pebbles and Bam Bam!!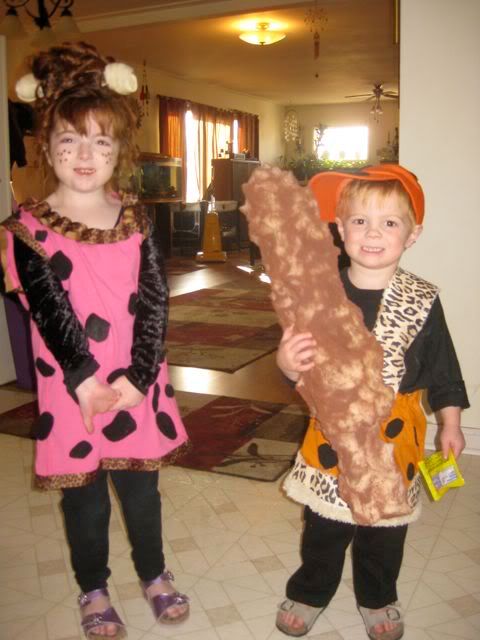 I actually MADE the costumes:)...using a hot glue gun (because that's the ONLY kind of sewing that I do). They turned out pretty cute if I do say so myself:). And, yes, that is ALL Emma's hair:)....we got asked that MANY times tonight:) (even once by her own Dad:). I forget how much hair the girl has until I go to curl it like that. I am so jealous!!!
Hope you all have a Happy Halloween!