Merry Christmas to all! What an amazing day! We've come so far, and today was just....RELAXING! I sat in awe looking at my two little miracles who were loving every minute of life today (and so was I). Just a miracle...a blessing!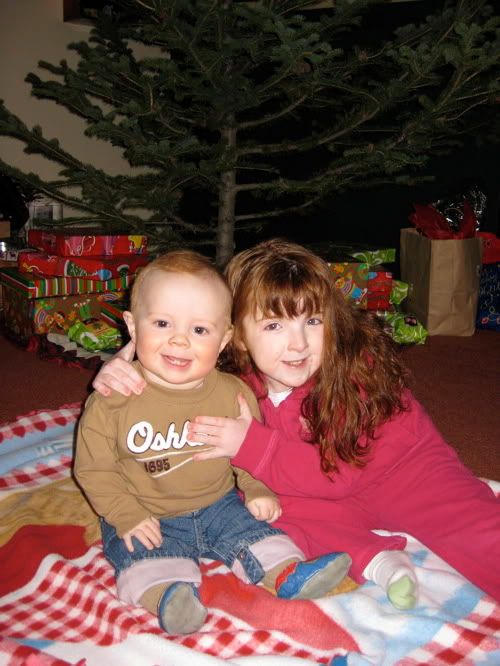 This picture was taken on Sunday...the day that we decorated our tree:)...nothing like waiting until the last minute. Today, we were getting ready to go to my sister's house. Tim had JUST put Owen in the car...and our tree came crashing down in the EXACT spot that Owen was sitting...YIKES!! WOW! Am I ever thankful that he was not still sitting there!
Emma's Christmas program at school was AMAZING! Emma was SO into it, and she actually did every part that she was supposed to do (and a few that she wasn't...but, who cares right? She was cute:)). An elderly gentlemas came up after the program to let us know that Emma was the unsung star in his eyes! He said that he couldn't take his eyes off of her. It was pretty tough....she was just so darned CUTE!!! She was a candy cane:).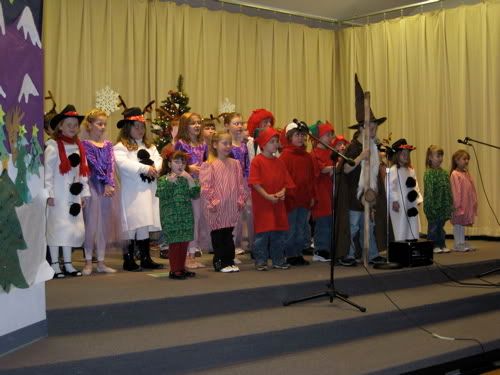 I cannot even begin to explain the rush of emotions that went through me while watching Emma on the stage. WOW! She's just come SO far! To think that she is in kindergarten...and living every breath to the fullest! It's incredible really!
And....a few pictures of Owen. Em's going through a stage right now (that I HOPE is brief) of not wanting to look at the camera, so taking cute pics of her is difficult to say the least! So, I've been taking a few more of Owen:).
First time eating ribs....LOVED them!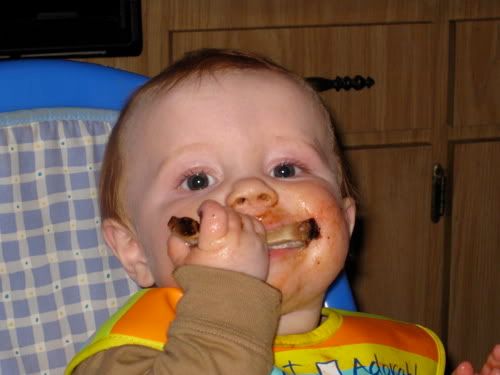 And, of course, the bath afterward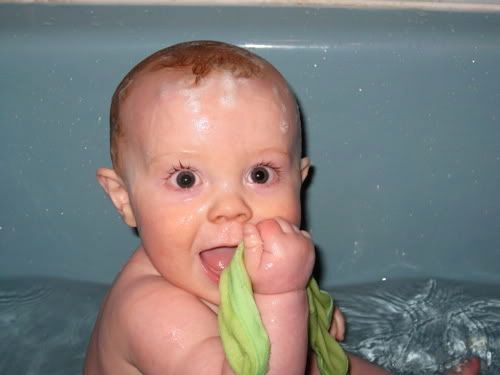 He does clean up well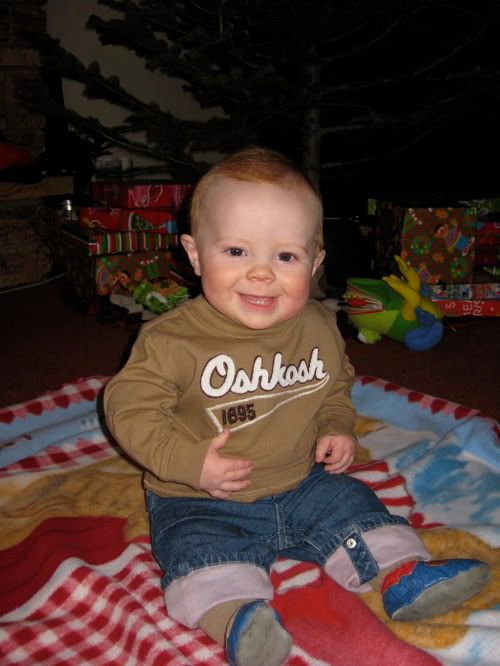 And, a little thought to leave you with this beautiful Christmas night.....ALWAYS IMAGINE MIRACLES HAPPENING:)