I know that it has been quite a while. It's been very busy around our house. Emma and I both moved to a new school....a BRAND NEW school. It has been an incredible experience for both of us. We have put Emma in Kindergarten for one more year. Yes, we are outside of the box thinkers....however, the more that we thought about it....the more we realized that is exactly where she needs to be. She is able to be in the classroom with "typical" developing children 90% of the day....and truly that is the way that she learns the best. If we would have put her in 1st grade she would have been pulled out most of the day. As Emma says, "It is AWESOME Mom!". It's been a great year so far! YEAH!!!
Here is Emma on her 1st day of school. Emma is still dealing with some liver rejection...ugh! (6 years post transplant and this is our 1st rejection). So, she is on HIGH dose steroids and HIGH dose immunosupresion (sp?) which is causing her stomach to be VERY large and she is getting more hairy by the day....oy!
We also took a trip to our family cabin. The kids LOVED playing outside, throwing rocks in the river, and just being kids. It is always SO beautiful there, and I always wish that we could go more often. However, it is 4 hours away, so we don't get there as often as we would like. Here's Owen (2 1/2 now....and loving life)....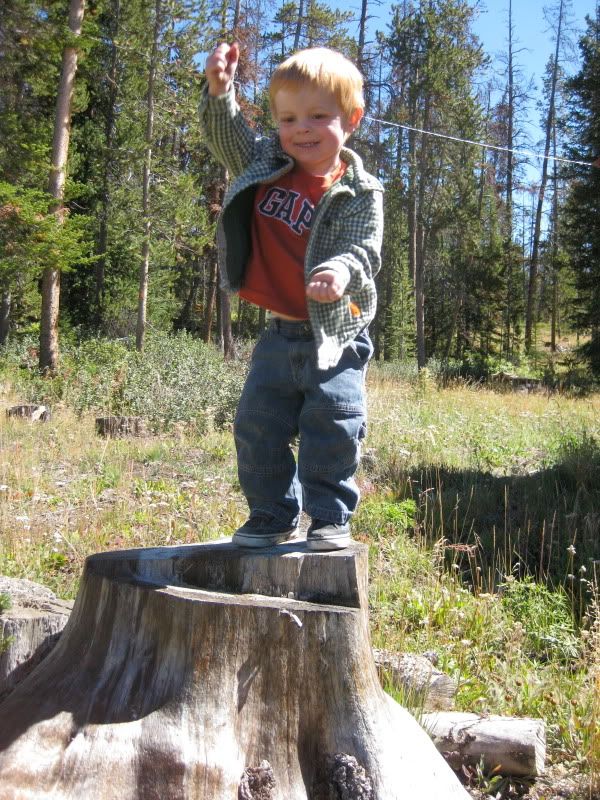 Our other new adventure for Emma (and myself) is dance! Emma started dance 2 weeks ago at our neighbors dance studio. I am co-teaching the class (phew! it's been awhile since I've danced). We are both REALLY enjoying ourselves. It is 30 minutes of tap and 30 minutes of ballet. Emma has found her niche in life. She LOVES to dance, and I cannot wait until the recital!!! I have to admit that I have always wanted my little girl to be in dance, but when Emma came I wasn't sure that would ever happen. On the way to our 1st day of dance I had tears in my eyes as I thought of how far she has come.....how far WE have come. Life is SOOOO good right now!!!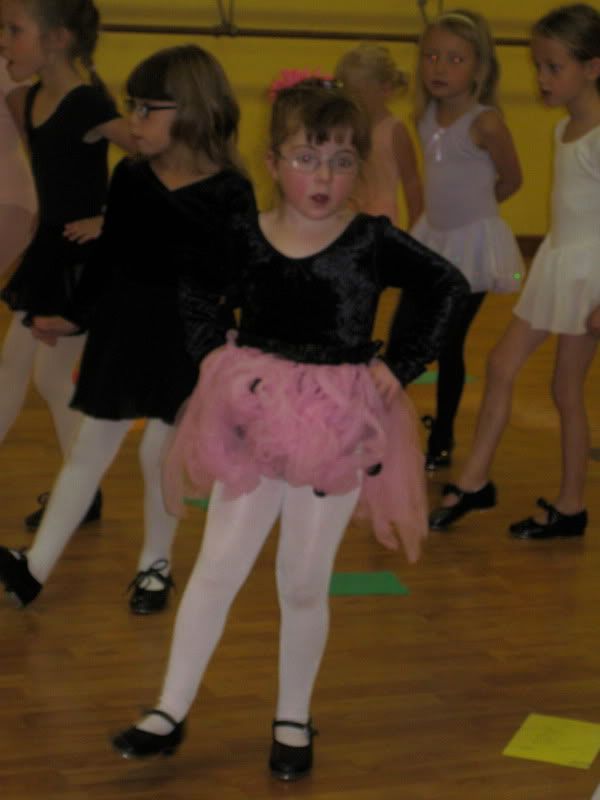 I'll post again soon! Take Care all!!!