The Polar Express!!!
We went to Boise, ID for Thanksgiving. It was very nice to get away...even if it was a 15 hour drive with 2 small children and my mother in law (now you see how I ended up with the previous post:). Actually it really was fun, and included shopping at 4 am on Black Friday...which has to be right up there with one of my favorite days of the year! You can just feel the Christmas Spirit hanging in the air:).
After shopping that day, we all drove to Horseshoe Bend to board the "Polar Express"
It was so exciting! They had caroling, and milk and cookies. We even got to see Santa (although Emma is still not a fan....I'm pretty sure that she will never be at this point). I did at least get a picture of one of my children on Santa's lap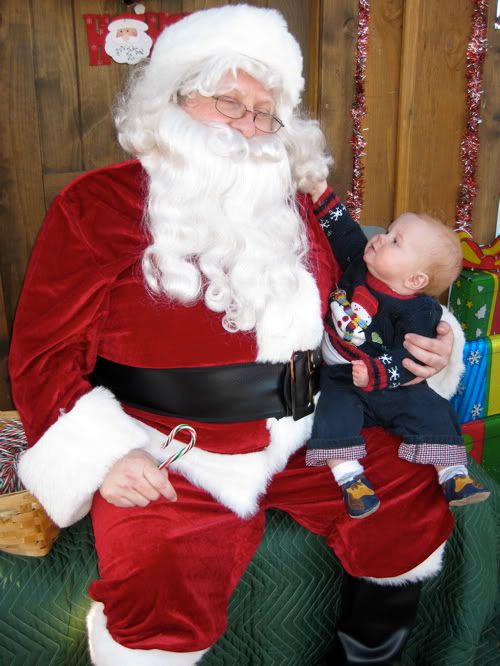 OK...my pictues aren't wanting to work...I'll have to post them later.