I was just about to download my photos when I noticed this....
this is what I dressed Owen in last weekend as we were doing yardwork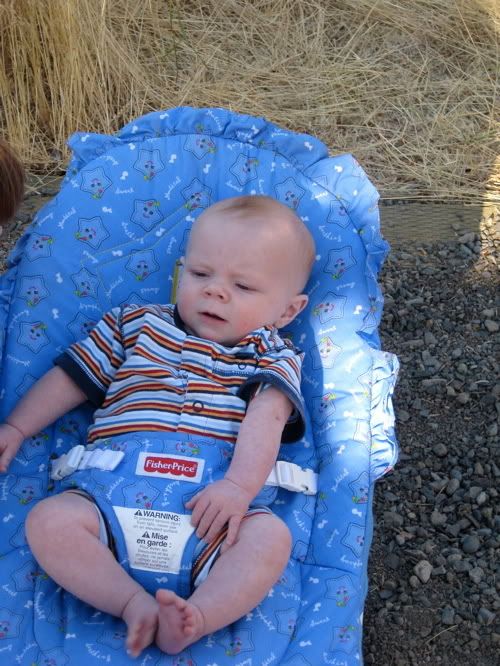 and this is what he was dressed in yesterday!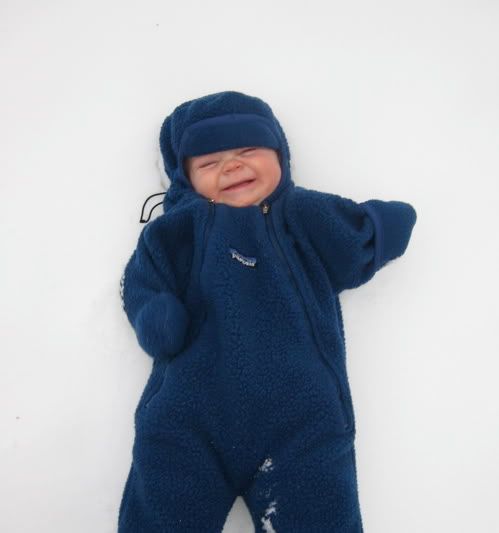 AHHHH! Just one of the joys of living in Wyoming. The only thing you can predict about the weather is that it WILL be unpredictable.
We decided to make good use of a snowy Saturday. I watched out the window all night as the beautiful flakes fell to the ground, and I had visions of the enormous snowman that Emma and I would make. So, yesterday morning, I got us both dressed in our snow gear and out the door we went. We began to pack the first snowball, and I realized it was not the packable kind of snow. So, I went and got a bucket of water, and together Emma and I made the most of it and made a pretty good...although small and rather odd shaped...snowman:).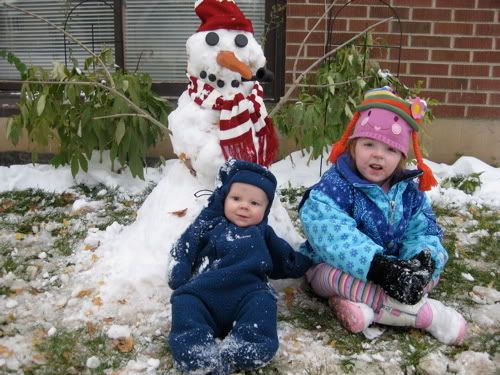 Emma, of course, is highly concerned about the snowman having to sleep outside. Oh, how will I deal with the tears that will surely fall after Mr. Snowman melts. We'll cross that bridge when we get there.
Next, every Wyoming girl needs to learn how to eat a "Wyoming popsicle"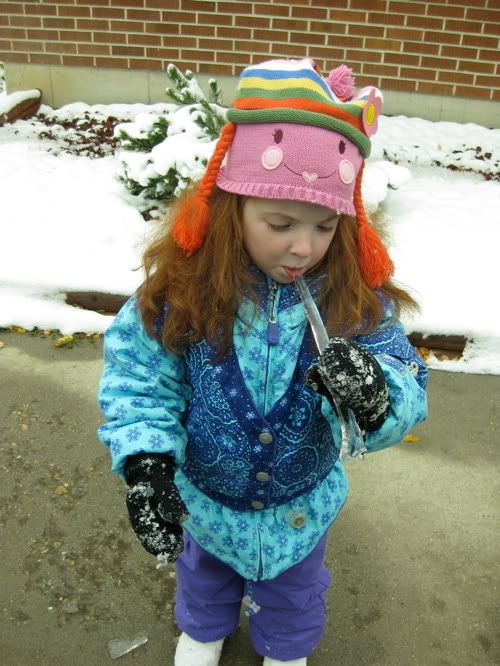 Mmmmm...mmmmm...Good!
Then, we headed to the backyard to play on the swingset. Emma was in awe of what she saw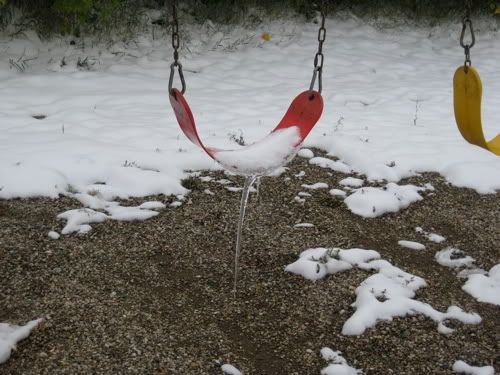 But, we brushed them off, and broke off the icicles, and she had a great time anyway!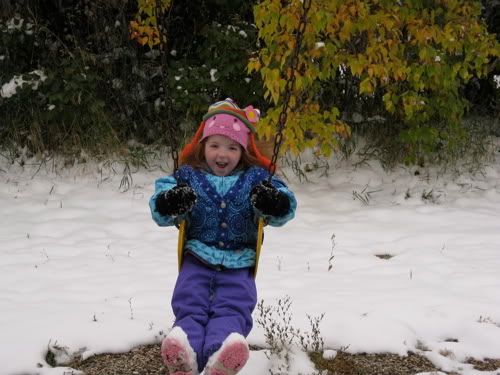 To finish off the outside play time, we journeyed to the slide, and what did we find??
Em thought it was a BLAST to slide down into the snow:).
One last shot before we headed inside.
Owen came inside during most of the fun...to hang out with Dad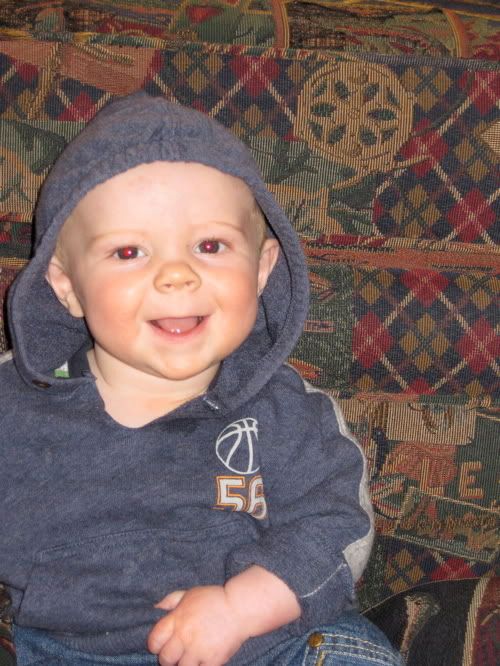 We had so much fun! We came in the house and had hot chocolate and marshmellows (yum), then we ventured back outside to scoop up some of that clean white stuff to make some YUMMY snow ice cream!
Emma really wants it to snow every day. I, however like it on occassion. We truly do enjoy it when it comes.