Look at this sweet face....then, listen to this story....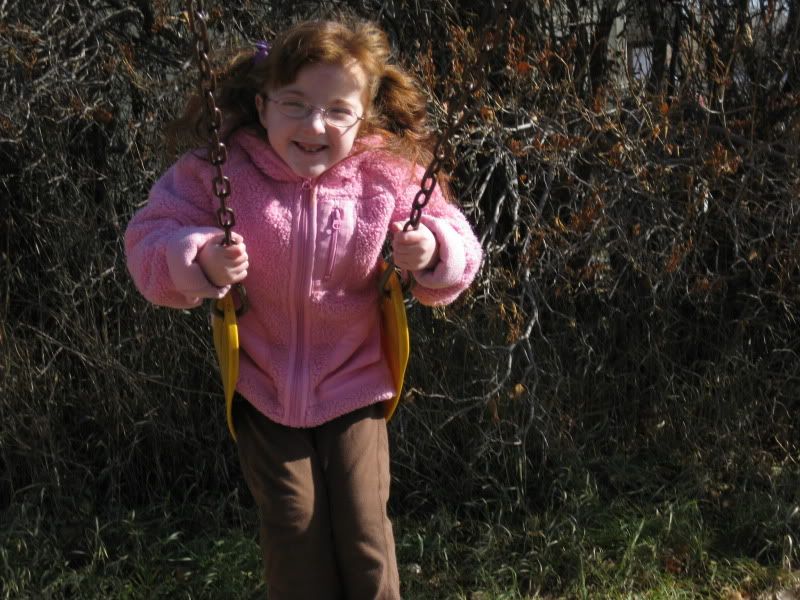 When you are a parent, and you are told that your child will never speak you brace yourself. You mourn the future that you saw for your child, and you begin to reconstruct a new plan, a new path to travel to help your child in every way. You work, you cheer at each milestone, you shed many tears, and finally a tiny light is in the distance. The words begin to come, and you feel victorious. You have been your child's best cheerleader and biggest fan. Now, you see the voice coming to life and you are so incredibly proud.
Then, it happens.....the words that you have only spoken once (in a very heated argument with your husband because you VERY rarely curse) pop out of that sweet child's mouth.
The other day Emma was going out to recess and someone came by and popped the ball out of her hand, and she yelled at them...are you ready for this....."THAT'S BULLSHIT!!!" (Oh yes, she did....and remember that I'm the teacher too). So, I talked about how that is not appropriate. That night her dad talked to her about how we don't ever say those words because they are not nice words.
So, the next day we got home from school and Emma climbed up into her dad's lap. She looked up into his eyes and said, "I was a good girl at school today Daddy". He said, "That's very good Emma". She said, "I didn't even say any bad words". He said, "That is very good Emma. I'm proud of you". Then, she gives him the sweetest smile, and in her cute little voice said, "I didn't even say Bullshit Daddy". OY!!! What do you do with that?
So, the battle from within....I said that I would always be happy no matter what she said. or how much she said....as long as she would talk. I would never EVER take anything for granted. So, yes I am the mom who thinks my child is marvelous...even if she DOES say Bullshit, yet I am also the Mom (and teacher) who is mortified that my child said BULLSHIT!!