4 days after my last post....our prince decided it was time to make his entrance into the world. What an amazing entrance it was!! He decided to be born on one of my very best friend's birthdays.....April 28th....Happy Birthday Becky...AND Owen Edward James __________. He was 4 weeks early but healthy as can be:). He tipped the scales at 6 lbs. 14 oz. and 20 inches long. He really is amazing! Eating, sleeping, pooping, peeing (everywhere:)...boys are so much fun:)). What more can we ask for?? Here are a few pictures of the Prince...and one with the Princess. She's still not sure what to think of him! When he cries she yells at him, "STOP...no crying!!!" (Like that's going to make him stop??). She does love to hold him and kiss him too.
Owen's 1st picture....he's pretty relaxed:):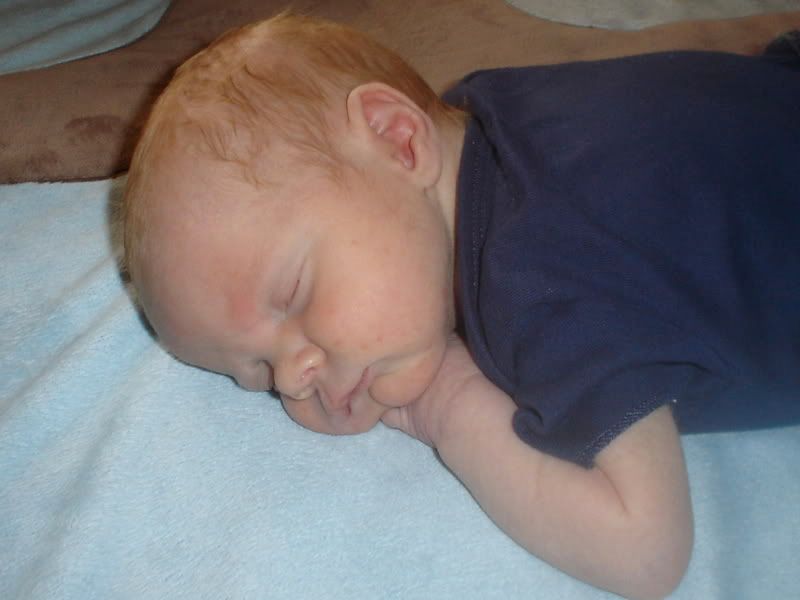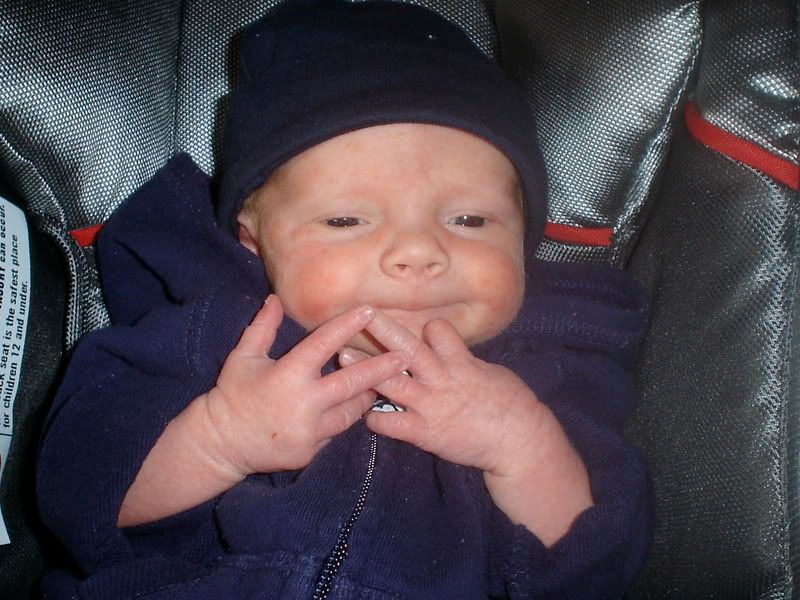 Here is Emma thinking, "If I just keep this plug in....he won't cry"